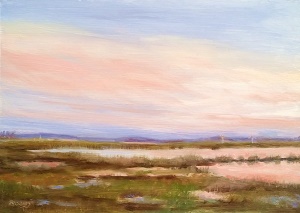 Plum Island at Dusk
Plum Island at Dusk 5×7 oil on board
Newburyport and Plum Island are two of my favorite places to go to see the sun rise and set. This painting was done just at the beginning of the road leading into the Plum Island Parker River National Wildlife Refuge in which I was honored to watch the sun go down.
$

175.00
Add to cart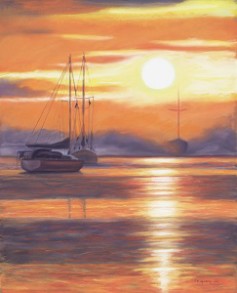 Serenity
16×20 Pastel
This painting was inspired by the beautiful sunrise in Newburyport on a warm August morning.  Comes with a black frame and Tru-Vue AR Glass.
$

650.00
Add to cart