Hi Everyone Here is a review of the Samsung Note 7 for Artists.
I wanted to share some of my experiences with you about the Samsung Note 7 smartphone from an artists perspective.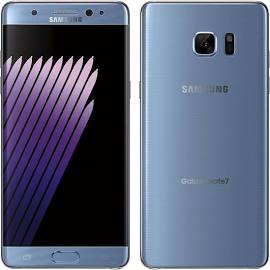 I have been waiting for this phone to come out since I saw the Note 5. The Samsung Note 7 has been improved from the the Note 5 and these are the things I LOVE about the Note 7:
1. The quality of photos and graphics on this Samsung Note 7 are unbelievable. I have compared them to many different phones and there is nothing like a Samsung. This means that your reference photos will be better to work from as they are clear and beautiful.
2. The stylus is so accurate and pressure sensitive! I have been using an app called Art Canvas. This app has the usual paint brushes etc. but it also has two brushes, oil and watercolor brushes, that let you expand a palette and mix your own colors! I love this app when I am out without my sketchbook or only have a few minutes to sketch. Very cool app. I wanted to link it here but can only find the app from my phone and not from google play online…
If you have any other apps for artists that you like for this phone, please let us know. Because of the palette and the simplicity of the Art Canvas app, it is the only one I use so far,
3. The fact that you can write on the front of the screen the minute you eject the stylus and that note will stay on the front of the screen but also be saved in Samsung notes. This comes in so handy for notes, grocery lists, or a quick impression of a scene that you want to draw quickly (this is like a chalkboard black and white drawing).
I did get mine before the recall and had to exchange but it is no big deal. The Samsung Note 7 was worth the wait for sure!
Sorry to say the note 7 was discontinued but I got the Note 5 and the Art Canvas app still is awesome on it!
Sharon Morley
September 30, 2016